Limited-Time Menu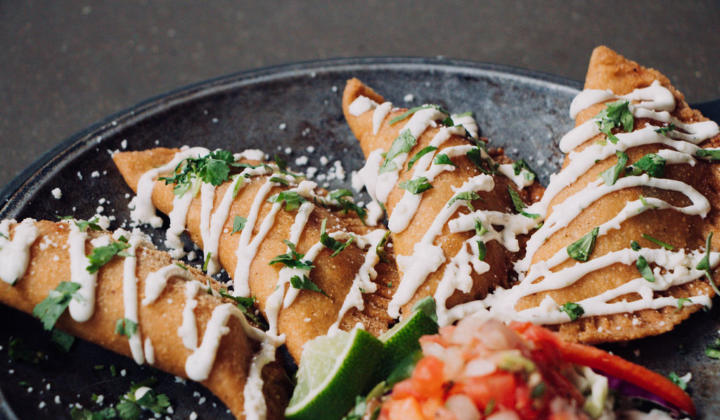 Thank you to all our charitable guests this past November-January. Roja Mexican Grill is thrilled to have donated nearly $3,400 from our limited-time offerings to the Environmental Working Group.
We are proud to continue support 5% of our limited-time menu sales to the Environmental Working Group.
Oranges & Tegheela
Ghee infused el jimador silver tequila, grand marnier, orange, fresh lime juice, orange bitters.
Shrimp & Crab Empanadas
Four fried empanadas stuffed with shrimp, lump crab, onion, jalapeno, tomato, cilantro and jack cheese. Topped with jalapeño and corn crema, cilantro and queso fresco. Served with baja slaw and pico de gallo.