How to Make a Corn Tortilla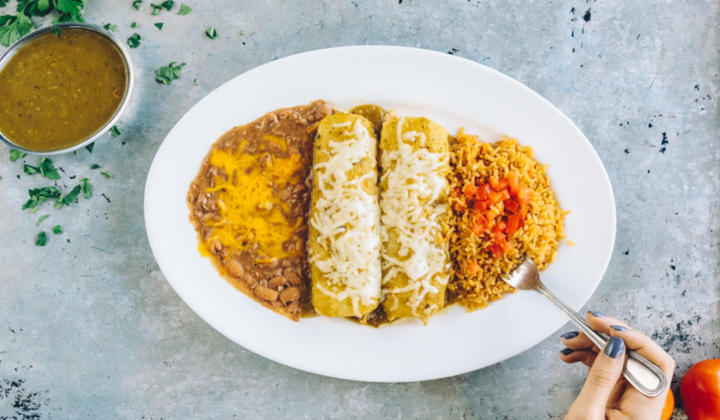 If you're looking to up your taco, burrito or quesadilla game, this recipe is for you. Fresh, homemade tortillas are key to a delicious Tex-Mex meal. You're only three ingredients away from fresh, homemade corn tortillas.
Corn Tortilla Recipe
makes 10-15 7" tortillas
Tools needed
¼ measuring cup
Plastic wrap
Large dinner plate or tortilla press
Non-stick cooking spray
Non-stick skillet
Ingredients
2 cups masa harina
½ teaspoons salt
1 ½ cups hot water
2 tablespoons vegetable oil
Instructions
Combine masa, salt and hot water in a bowl and mix until the dough forms. Form dough into balls using a ¼ measuring cup.
Spread a piece of plastic wrap on the counter, and wrap a separate piece completely around a circular plate. Then spray the counter and plate with non-stick cooking spray.
Place the dough ball on the counter, and press with the bottom of the plate into a 7 inch tortilla. Repeat until all tortillas are made. You can also use a tortilla press for this process.
Heat oil in a non-stick skillet over medium heat. Place tortilla in skillet. Cook until golden brown spots start to form and flip over to repeat on the other side. Place freshly-made tortilla inside paper towels to lock in the moisture while other tortillas are made.
Enjoy your fresh homemade tortillas with your favorite Tex-Mex fillings!